'Game Market 2017 Spring', a festival which analog game fans nationwide had been eagerly anticipating, took place at Tokyo Big Sight on 14 May.
'Game Market' is a convention showcasing analog games, also known as 'non-electric games', including board games, table-top role playing games (TRPG), trading card games (TCG), and mystery-solving games.
It's a fun festival with various participants including enterprises, individuals and indie groups who promote their games to sell or test play them at the venue, as well as socializing with each other.
Since its first show in 2000, the number of participants has been increasing year by year. Consequently, the show was held at Tokyo Big Sight Hall 1 and 2, one of the biggest exhibition venues in Japan.
The venue was full of excitement with approximately 13,000 visitors.
I'm going to report to you on what it was like in the venue, with special focus on the booths I was personally interested in.
It's a festival not only for fans of analog games, but also people who haven't played any of them. Take a look at the world of analog games to know what it is like and how much variety it has!
Report and composition: Michi Sugano, Edition: Nao Niimi
Oink Games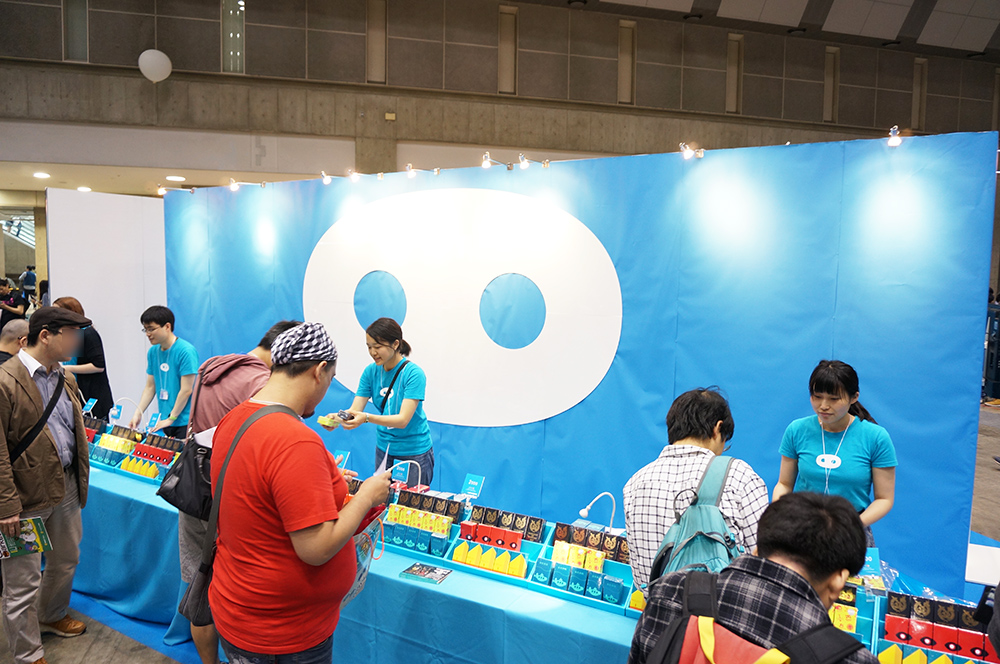 The first thing that caught my eye was the massive booth of 'Oink Games'. They have been producing board games with their signature packaging designs which are simple and minimalistic. They featured 'Deep Sea Adventure', 'The Pyramid Deadline' and 'Startups' on the day. Visitors could test play and buy these games at their booth.
The booth was packed with people, as 'Dungeon of Mandom 8', the rebooted version of the popular dungeon adventure card game 'Dungeon of Mandom', was available to buy.
Every game from 'Oink Games' has simple rules and cute components, so that people who are interested in analog games but don't know which one to play can enjoy playing straightway.
I personally recommend 'In A Grove', though it wasn't on display at the booth.
Magic: The Gathering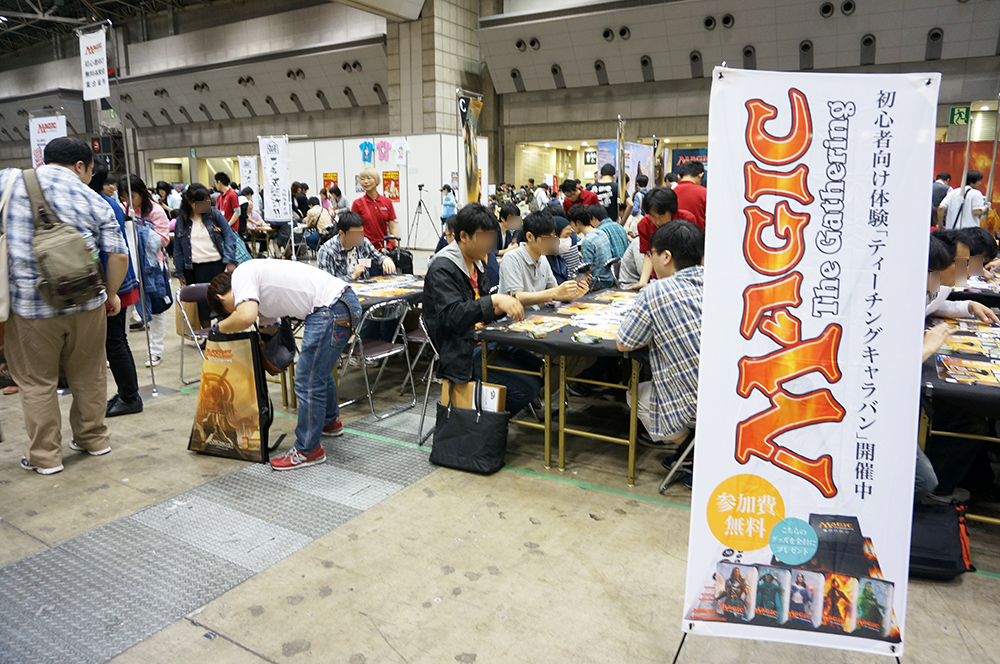 A booth for the renowned TCG pioneer 'Magic: The Gathering' ('MtG hereafter) held trial sessions for beginners and draft trials. Participants of the trials were given lavish gifts including a welcome deck, a deck box, a paper play mat, an event exclusive promotion card, a special file, and an original backpack. I was so impressed with their generosity!
Anyhow, I saw so many people carrying the backpack with an illustration of the newest expansion, 'Amonkhet', in the venue.
For your information, the new expansion 'Amonkhet' has just been released recently. It's probably high time that novice players and returning players start playing 'MtG'!? As a player of 'MtG', I hope more people will play this game.
FLIPFLOPs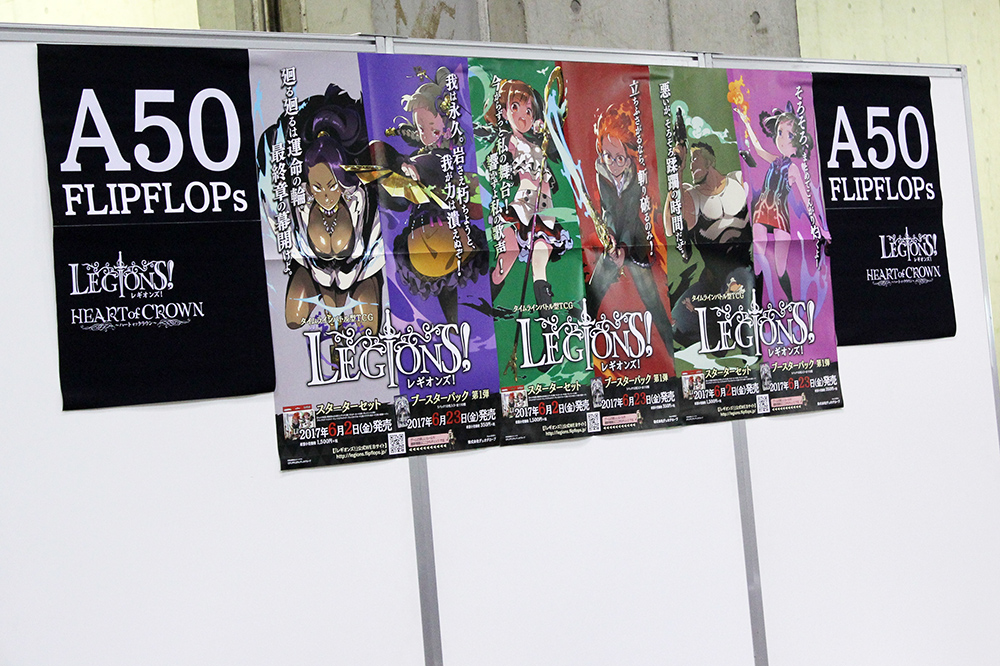 Next, I visited 'FLIPFLOPs' which will start selling a starter set for a completely new TCG 'LEGIONS!' on the 2nd Jun. There was a long queue in front of their booth, because the starter set was a pre-sale exclusive here to 'Game Market'.
One of the prominent features of 'LEGIONS!' is that Yuji Himukai, who is an artistic designer for 'Etrian Odyssey', is responsible for its main character designs. It also introduced challenging game systems, such as 'time-line battles' and the 'awakening system'.
I did play with the starter set which I bought and found that it's easy to understand the rules if you have played TCGs before, but demands well thought out tactics from players because of the new systems. I can't wait the release of its booster pack on 23rd June!
BakaFire Party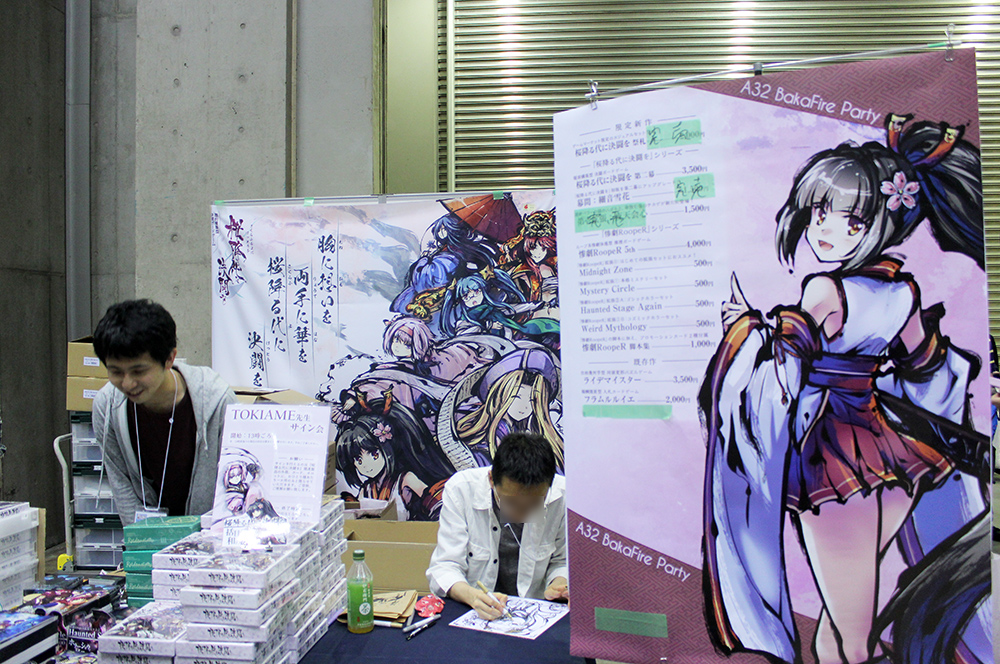 I dropped by the 'BakaFire Party booth afterwards. They are famous for their 'Tragedy Looper', a scenario-based tragedy-investigating interactive board game with clues via time-loops. Players can play the game as a protagonist or a mastermind who plans the tragedy.
Their 'Sakura Arms', a trading card game for two in which players set up their deck in front of the opponent, has become popular recently. The booth was crowded since the expansion set which is exclusive to Game Market, 'Sakura Arms Sairei', was sold here.
Furthermore, a test play for 'Sakura Arms' took place at the booth. I played it and, in my opinion, although its system is similar to other TCGs, it is unique as it incorporates components from fighting games including 'distance' and 'health'.
I played with a pre-set deck at that time. Next time, I'd like to play 'setting up a deck in front of opponent', which is the selling point of the game. I'll report regarding the game as a player to you soon, since I bought the card set at the venue!
GIFT TEN INDUSTRY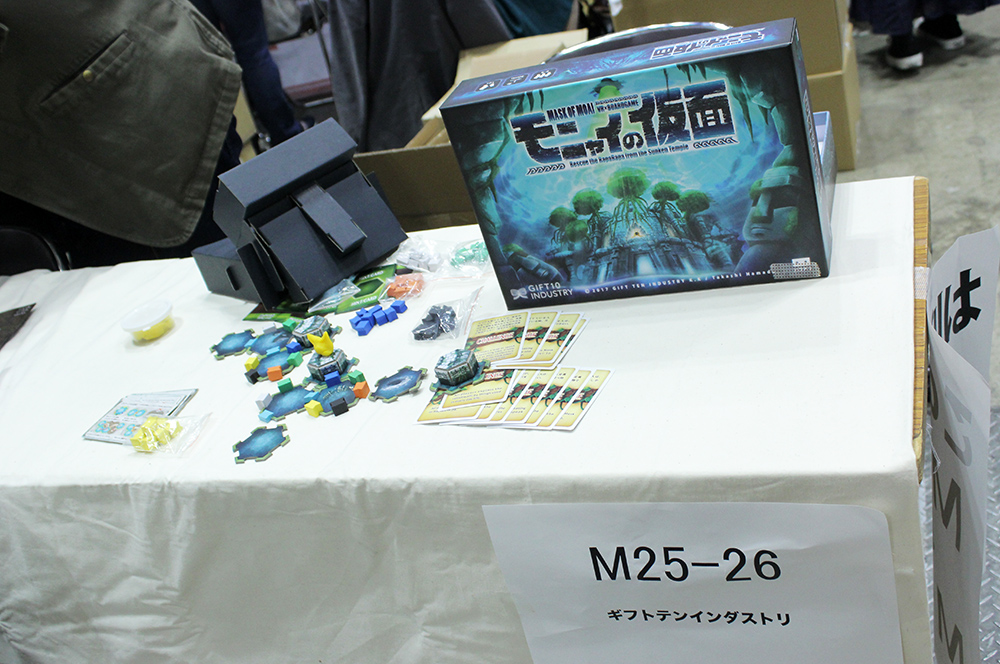 I went to 'GIFT TEN INDUSTRY' whose works are a fusion of VR and analog games. They're known for the 'Mask' series including ' Mask of Anubis ' and ' Mask of Moai'
Their booth seemed rather simple only displaying and selling 'Mask of Moai' and 'The Arabian Pots', however Takashi Hamada, the game designer from GIFT TEN INDUSTRY, himself demonstrated a prototype for their new game which is currently under development.
Their new game is under joint development with Cyber Interface Lab, Hirose, Tanikawa, and Narumi Lab in the University of Tokyo Graduate School of Information Science and Technology. Hamada showed us how his face on-screen was distorted by utilizing QR code and a web camera. The game, which is still unnamed, will be a team-based game to create a face which has a symmetrical facial expression by applying the technology.
They are now trying hard to reach their goal of releasing the game at 'Game Market 2017 Fall'. I have high expectations for it.
luck movies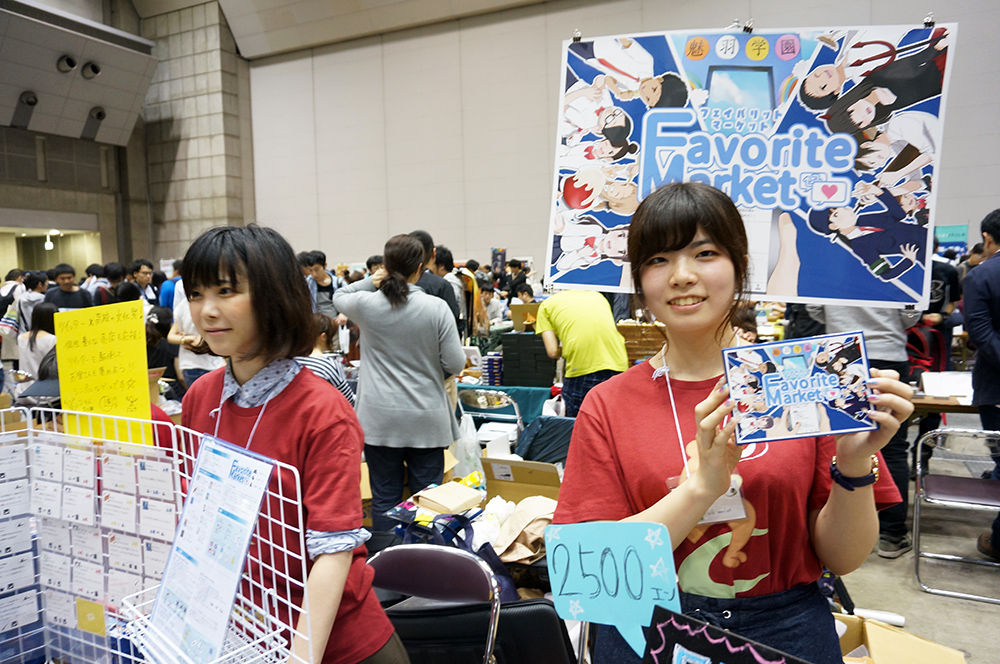 While I was walking around the venue, 'Favorite Market' made by 'luck movies' caught my attention. On the display which is a recreation of the game scene, cards with familiar Twitter-style short messages were neatly placed. I wondered what kind of game it could be.
According to them, the game is set in a school festival and a player becomes a high power tweeter, who has strong influence over social media. The player tweets 'Like' or retweets his or her favorite stalls and gets points from the result of the stealth marketing.
It's an analog game with trendy concept. It can be said that the best part of Game Market is to find games with a unique concept like this one.